As a dedicated reader of the Harvard Lampoon, we'd like to offer you a 10% discount on your first Huntsman bespoke purchase.

At Huntsman, we believe in the transformative power of bespoke tailoring. A private pleasure that can only be enjoyed by the wearer, and one that encourages you to stand a little straighter and walk a little taller. Be it in armour or embellishment, our bespoke services are designed to elevate your wardrobe from ordinary to exquisite.
Book An appointment
Huntsman Bespoke
Huntsman makes the world's finest handcrafted clothes. From classically tailored suits, separate jackets and trousers, and shirts, to conceptual garments in luxury technical fabrics, we are dedicated to meet your every sartorial desire. With a history spanning over 175 years, ours is a legacy of bespoke excellence.
Our bespoke tailoring begins with up to 28 measurements to create a full 2D rendering of your body. Up to 80 hours of handwork by the most skilled team of cutters and tailors on Savile Row are woven into the soul of every one of our garments. From measuring and drafting your paper pattern, to hand stitching and finishing details, no two bodies are the same, so no two bespoke suits, shirts, or separates are the same.
Find out more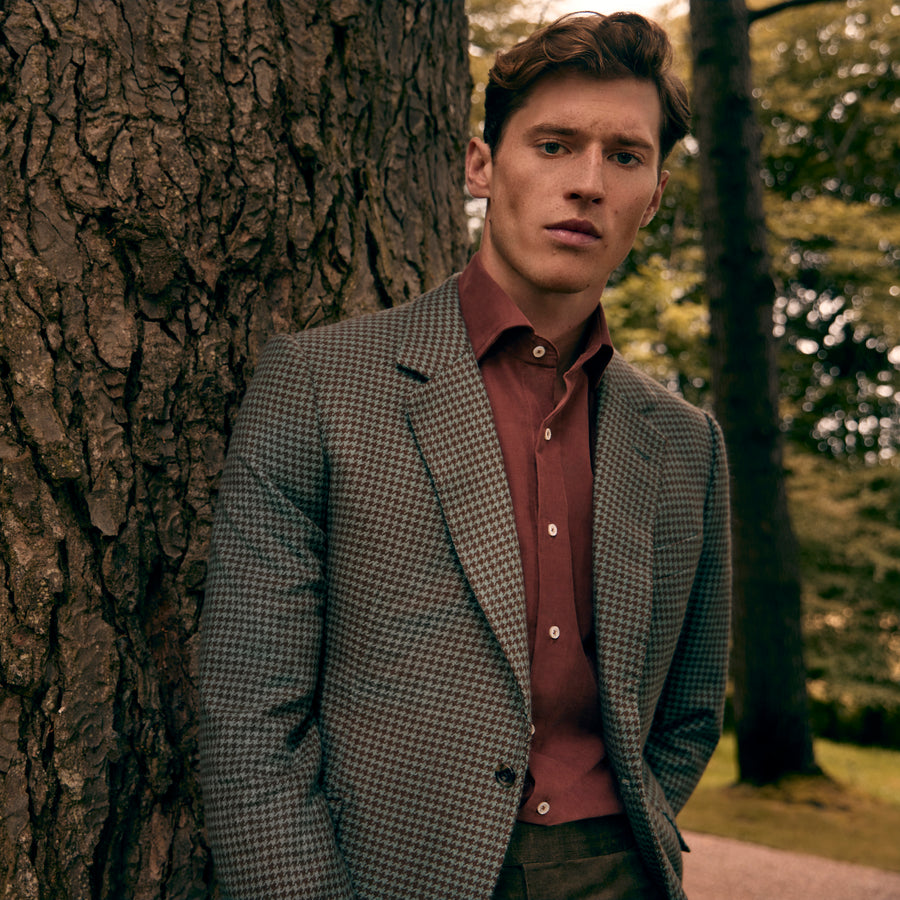 Huntsman, New York
From our home at number 11 Savile Row, to our elegant Pied A Terre in the heart of Manhattan, Huntsman was the first Savile Row tailor to establish a permanent residence with a fully operational Cutting Theatre in New York.

From New York, our dedicated team is at your service '24/7' and makes regular trunk shows across the United States to all major cities, and visits by request. It's never been more convenient to enjoy the luxury and prestige of Savile Row tailoring from the comfort of your own city or region.

U.S Director Edward Turco has an established and comprehensive acumen in luxury apparel, and heads our New York atelier, working alongside British-born, Savile Row trained Cutters Tom Pierre Carr and Finn Munkenbeck.
Find out more
Making it easier than ever to enjoy Huntsman tailoring, the team makes quarterly visits across the United States. Join us for a consultation, discuss the latest in luxury cloth choices or simply enjoy a drink at the bar with the team! See future dates and locations here.
Discover Now