The Rise & Rise Of Women's Tailoring
"Bespoke tailoring is all about empowerment. In design, it defines the modern Huntswoman; she's elegant, she's resourceful, she's creative and she's timeless. This is not only a testament to the almighty power of bespoke tailoring but also an inspiration to all female clients; this is how you can make your wardrobe work for you."

- Magdalena Handwerker, Head Ladieswear Cutter
Building Your Bespoke Wardrobe
With Huntsman ladieswear, you'll discover exquisitely tailored bespoke garments that transcend trends and seasons, to inspire you and elevate your wardrobe.
From statement suits to a contemporary take on resort wear, and exceptional outerwear. You'll discover that Huntsman bespoke ladieswear can accommodate your every sartorial desire.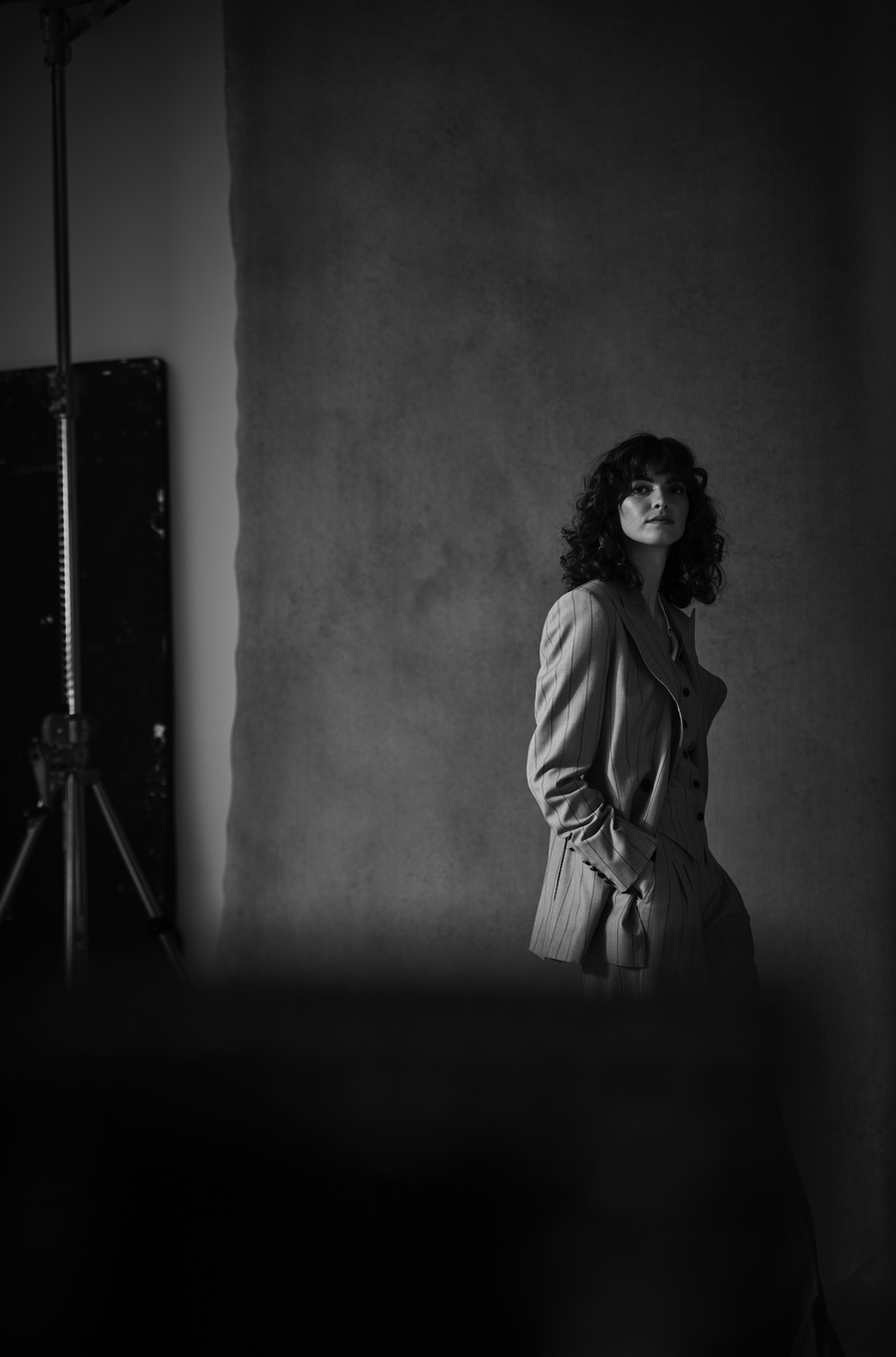 Enjoy Even More Versatility
With the Huntswoman Of Tomorrow collection. A single signature jacket with limitless sartorial potential. Transformative power in elegant, innovative accessories create a capsule wardrobe in one timeless garment.
Learn More
Outstanding Outerwear
Every successful wardrobe needs outerwear that is as functional as it is fashionable. From advising you on the latest luxury technical fabrics, to design details that really matter; statement pockets, adjustable cuffs, or a built-in belt. It's the harmonious union of practicality and style that sets our bespoke ladieswear apart.
Reimagined Resortwear
Like a chic new take on the safari suit: The clean, contemporary lines of pleated shorts, paired with the soft structure of the jacket. For effortless elegance with plenty of versatility. Whether at home, or abroad, there's a perfect cloth and style for every occasion.
Statement Suiting
Because there's no reason why you can feel beautiful and powerful. Our bespoke ladies tailoring is designed specifically for women like you. Women of style and substance, who appreciate the finest craftsmanship, individuality, and attention to detail. Whether you're a professional looking for brilliant business wear, or you want stand-out a suiting for special occasions, We understand the power and prowess of perfectly tailored women's business suits.
New Classics

Deeper pockets, a structured shoulder, or perhaps an extra inch on your lapel? Women's bespoke tailoring means that you ca elegantly incorporate the design choices that matter to you. Everybody can admire the fit and finesse of a bespoke garment; it's what makes you stand a little straighter, and walk a little taller, however, the real beauty of bespoke is truly a private pleasure that can only be experienced by the wearer. The subtle nuances in design, the choice of cloth, and the way it feels as comfortable as a second skin.