For Every Occasion, The Perfect Cloth
When it comes to your bespoke commission, there's rarely a single factor in choosing a cloth that is right for you. You'll find from spending time with our Bespoke Specialists all the considerations in finding your perfect fabric; The weight, the drape, the feel of the cloth, and for what occasion?
A light wool suit for the boardroom. A tweed sports jacket for the country. A velvet smoking jacket for cocktail parties. For every occasion, there is the perfect choice of cloth, and you'll find them all here, at Huntsman. Our extensive cloth library boasts cloth of luxury and rarity, as well as exclusive Huntsman designs. Here you can discover all of our exclusive house cloth designs, available at 11 Savile Row, W57th Street and on all of our international trunk shows.
Tweed & Tartan
Fawn Peck Tweed
Grey Peck Tweed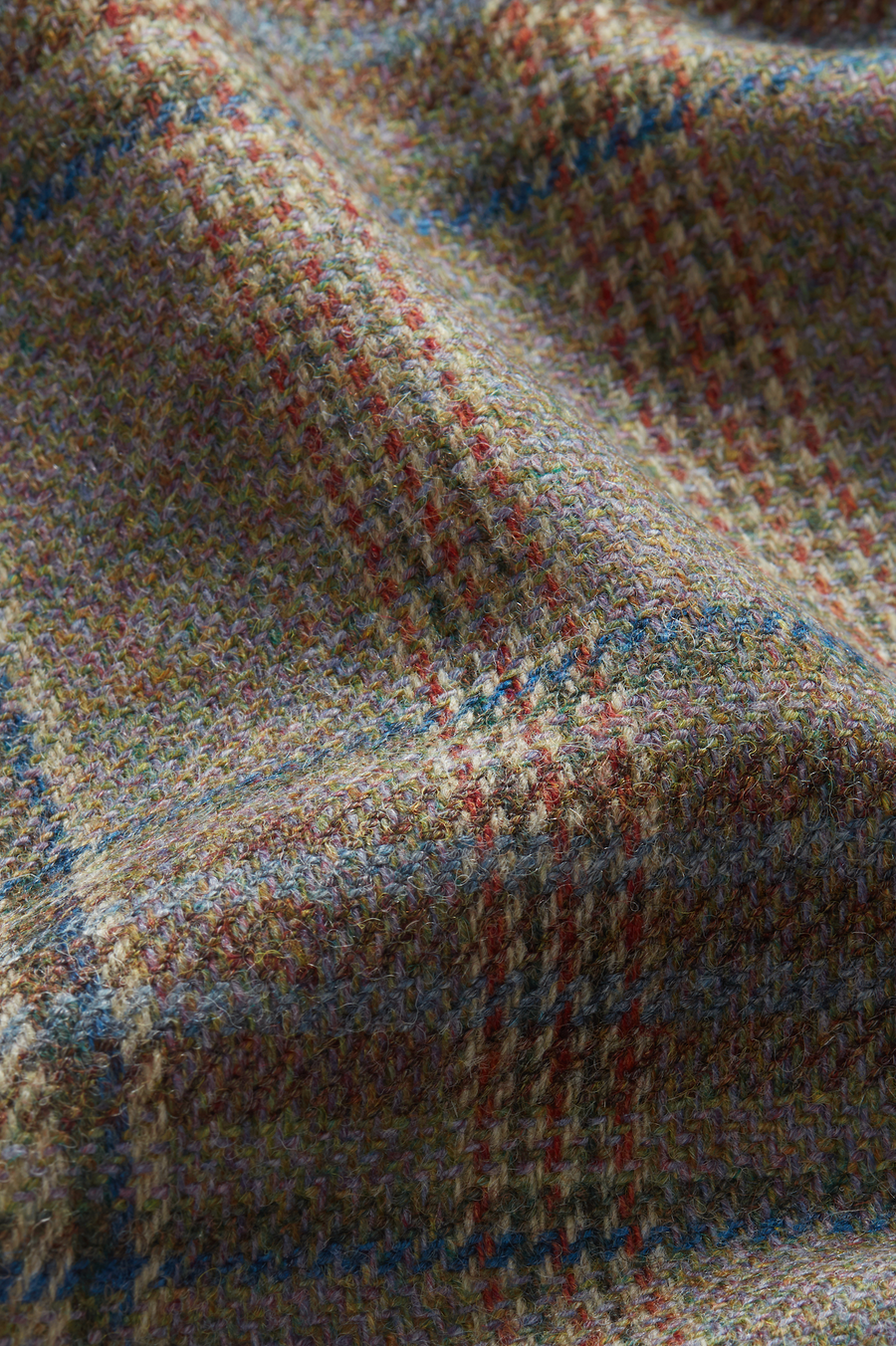 '62 Peck Tweed
Pink Peck Tweed
The Rake Tweed
Pink Cawdor Tweed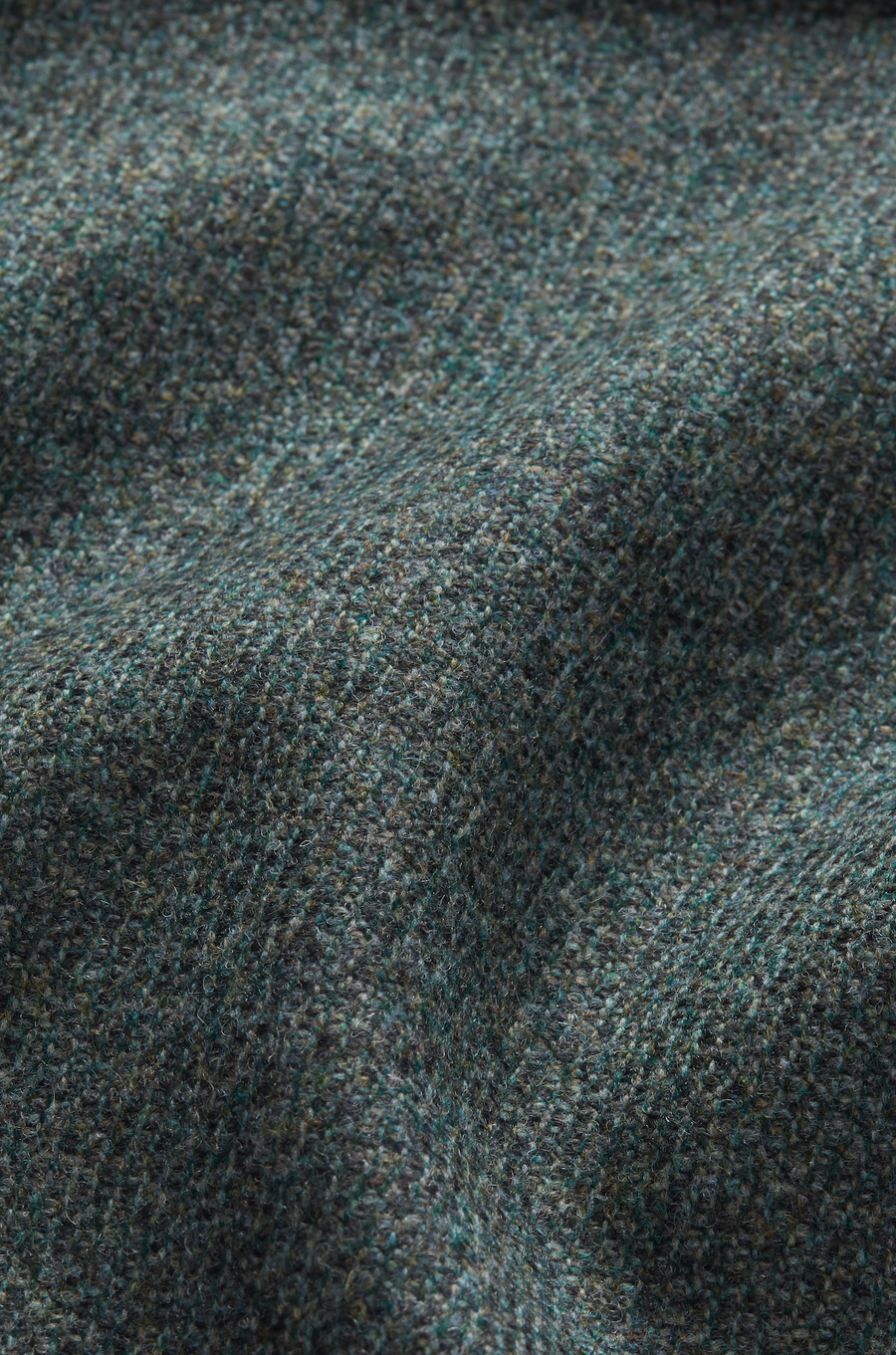 Green Cawdor Tweed
Blue/Black Huntsman Ancient Tartan
Blue/Green Huntsman Ancient Tartan
Gunclub Check
Huntsman Naturals
Huntsman Naturals
The Tawney Tweed
The Kidman Tweed
The Peck Tweed
An iconic tweed on Savile Row, and around the world, The Peck tweed actually has its roots in Hollywood, first commissioned for Gregory Peck in 1962. An instant classic, the house adopted this tweed as our signature shortly after, and today it remains a firm favourite; with new colourways and limited edition styles produced seasonally.
Suiting & Business
Grey Pindot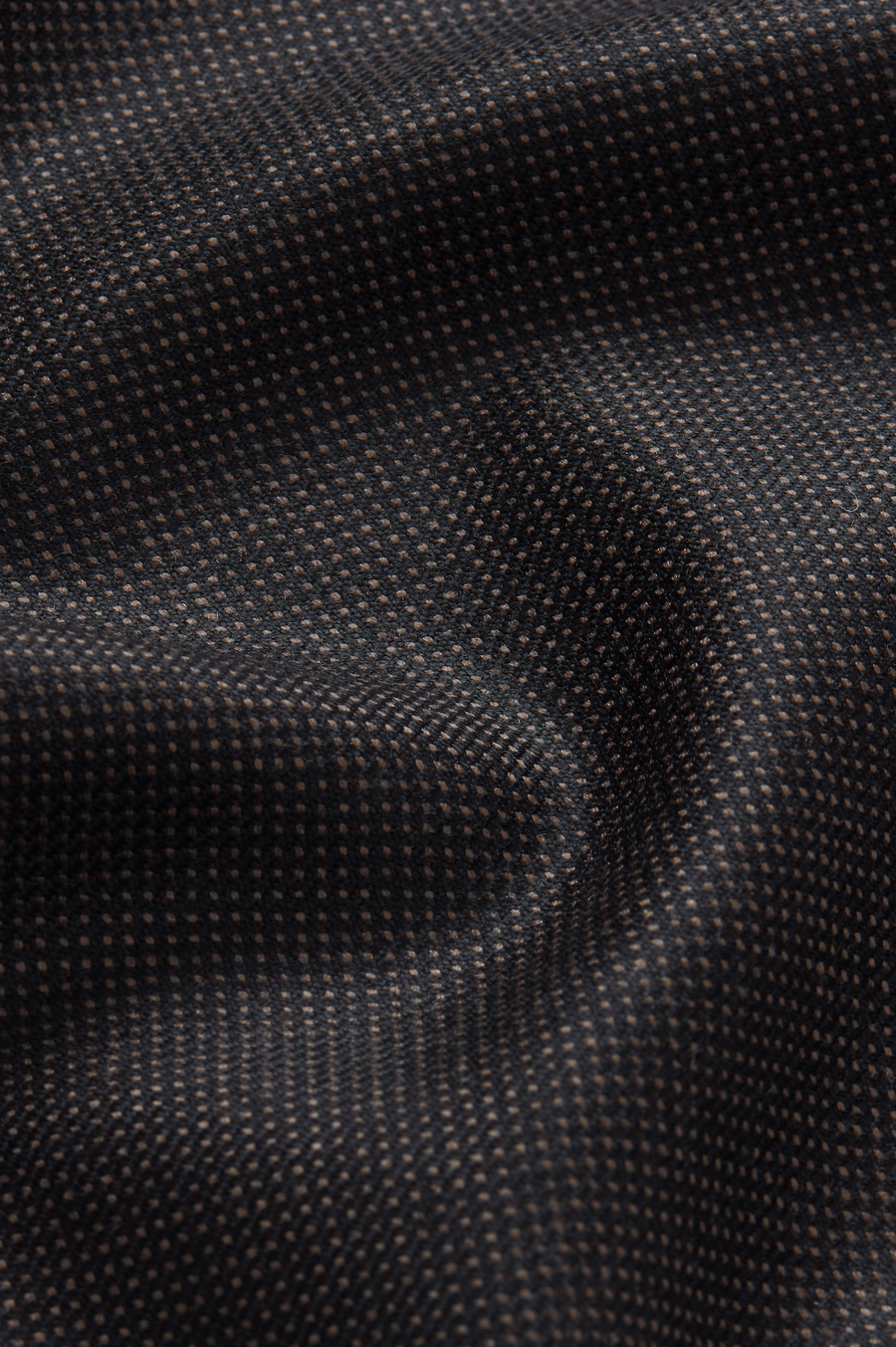 Brown Pindot
Navy Springfield Stripe
Escorial Gold Seal Exclusive: Worsted Merino Wool
Super 180's Asia Trunk Exclusive: Escorial Gold Seal
Vintage Sportex Bentley Exclusive
Cervelt
Huntsman Exclusive Stars & Stripes: Merino Worsted Wool
Super 180s Wool
The Springfield Stripe
A humble re-discovery for a cloth right out of the rock and roll hall of fame.

When an eagle-eyed thrifter discovered this Huntsman suit in a goodwill store; little did they know it once belonging to legendary Rolling Stones drummer Charlie Watts.
Over 35 years later, the original suit inspired the contemporary worsted cloth.
Cashmere & Luxury Cloths
Rutland Four Point Star
Grey Norfolk Four Point Star Cashmere
Khaki Norfolk Four Point Star Cashmere
Tengri Khangai Yak
The Dorset Cashmere
The Peck Houndstooth Cashmere
In 2015, Huntsman produced its first cashmere sports jacketing cloth in more than 60 years. A faithful reproduction of a heritage Johnstons of Elgin cloth, first woven in 1953, this black, navy and olive houndstooth came to our attention when we exhibited the Gregory Peck archive of Huntsman outfits. Of the 15 items on display, it was the actor's houndstooth sports coat from 1961 that drew the most requests – for the cloth and the coat.
To create its contemporary counterpart, today we work with Joshua Ellis, a merchant renowned the world over for producing the finest handcrafted cashmere and wool, to create a richly textured, soft cashmere yarn that transcended fashion while remaining distinguished and discreet.