Why Huntsman Shirts?
Immerse yourself in a world where luxury meets craftsmanship, where each stitch is a testament to uncompromising quality and timeless elegance.Every Huntsman bespoke shirt is meticulously crafted to your exact specifications, ensuring a fit that is nothing short of perfection. Our master tailors, armed with unparalleled expertise, transform the finest fabrics into wearable works of art that drape effortlessly on your frame.
Crafted With Care
Hand-selected from the most renowned mills, our comprehensive collection of shirting fabrics are a symphony of luxury, tone and texture, featuring the finest cottons, linens, and silks. From classic whites to a palette of sophisticated hues and intricate patterns, our extensive collection offers limitless possibilities for expressing your unique style, and for every occasion.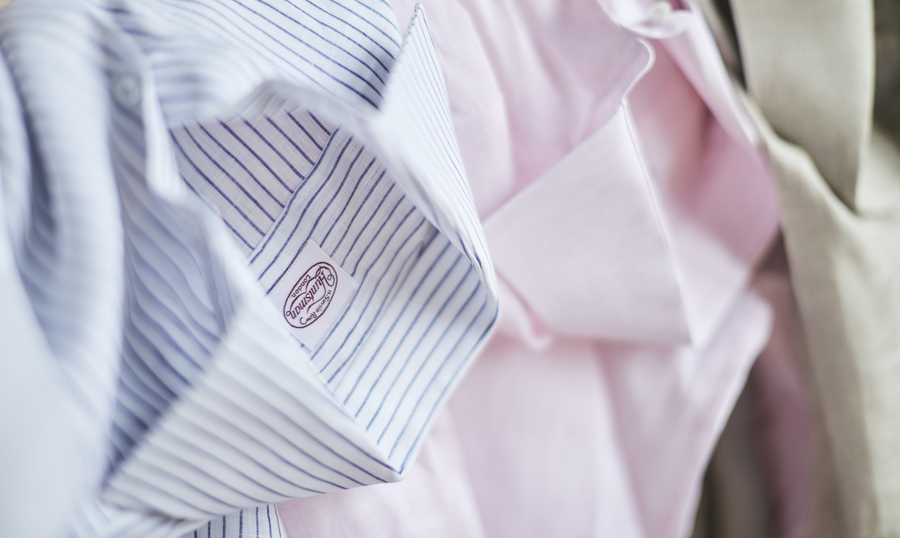 All In The Detail
But it's not just about the fabric—it's about the meticulous attention to detail. Every collar, cuff, and placket is crafted with precision, ensuring a seamless fusion of comfort and elegance. Each button is carefully chosen, each stitch meticulously executed, to create a shirt that is a harmonious blend of luxury and refinement.
As you step into the world of Huntsman Savile Row, you enter an exclusive realm where time-honored traditions meet the desires of the modern connoisseur. From the initial consultation to the final fitting, our experienced team of tailors and style advisors guide you through a bespoke journey that culminates in a shirt that embodies your unique personality and style.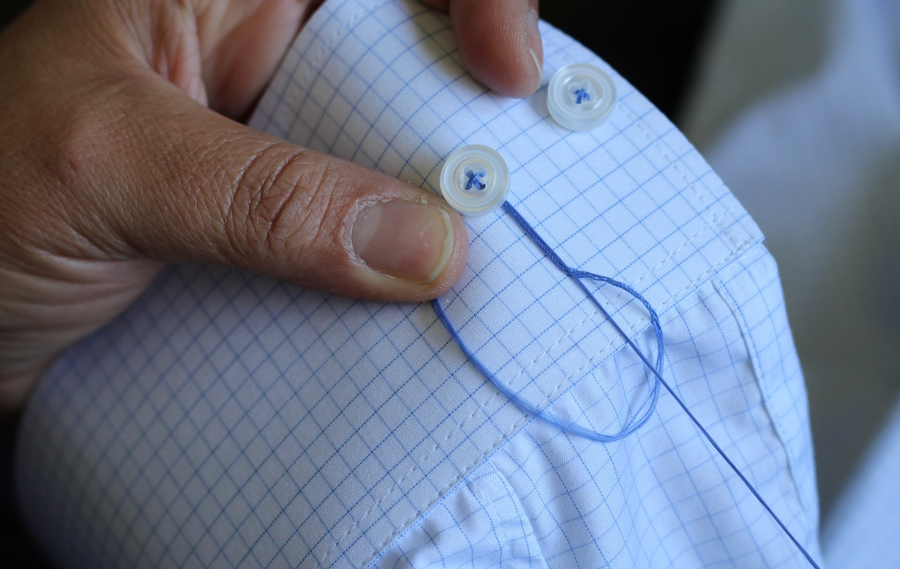 Your New Favourite Fit
Experience the epitome of luxury and sophistication with Huntsman Bespoke Shirts—a sartorial masterpiece that celebrates the art of self-expression. Elevate your wardrobe, indulge in the finest fabrics, and embrace the transformative power of a shirt that is truly one-of-a-kind.
From formal occasions to everyday elegance, our bespoke shirts exude sophistication and refinement. Whether paired with a tailored suit or dressed down with smart-casual attire, each shirt showcases the unmistakable mark of uncompromising luxury, and that fit and feel as comfortable as a second skin.
How It Works
If you're an existing Huntsman bespoke client, it's simply a few more measurements from your existing pattern. If it's your first experience with Huntsman bespoke, fear not. Our friendly and knowledgeable team is on hand to guide you through the entire process. Just like all Huntsman bespoke products, your bespoke shirts are made entirely at 11 Savile Row, by Head Shirt Cutter Sean O'Flynn, and his dedicated team.
Step 1

The process starts with a conversation. Our team will show you options of cloth for every occasion, and learn more about your requirements. Then, a full set of measurements which include collar, chest, waist, back and front shoulder, hips, sleeve length and general figuration are taken by Sean in the comfort of a Huntsman fitting room.

Step 2

Once we have your measurements, and you have selected your cloth a pattern is then drafted. A sample shirt is cut and constructed followed by an initial fitting. The final fitting happens after the customer has worn and laundered the shirt several times at which point alterations will be made to the pattern if needed.

Step 3

All of our shirts are cut and made entirely on-site enabling Sean to be involved in every step of the construction process.

Communication between Sean and the team is essential not only for maintaining quality but also for attention to detail as this is the very essence of bespoke.
Meet Sean O'Flynn
Sean O'Flynn is our Head Shirt Maker and leads a team of dedicated cutters and tailors from 11 Savile Row.
"I started work at Huntsman in 1977. The West-End bespoke trade, at that time, was bustling and vibrant. Soho was a labyrinth of sweatshops and fabric suppliers. The Beatles studio in Savile Row was a place of pilgrimage for tourists and fans alike! One of my personal favourite Savile Row celebrities was the late great Tommy Nutter who honoured me with the offer of a job. The essence of Savile Row and West-End bespoke tailoring is the same as it always was with a dedicated team of artisans producing the finest quality garments for the discerning clientele."
Shop More Great Shirting Options
If you're time conscious, discover beautifully tailored shirts from our prêt-à-porter collection.
Shop Shirts