The Huntsman BESPOKE AIRSTREAM
This August saw Huntsman launch its Airstream Mobile Tailoring Studio at the Concours d'Elegance 2017 in Pebble Beach, California. The first of its kind, the mobile tailoring studio brings Huntsman's exceptional bespoke tailoring service from London directly to the doorstep of Americans across the country. The vintage Airstream creates a unique and innovative way to immerse the public in Huntsman's legendary sartorial style, along with the opportunity to get greater insight into their iconic personalised tweed creation process.
Inspired by classic Americana and complete with patterns of famous patrons like Paul Newman, Katherine Hepburn, and Gregory Peck, the vintage Airstream, lovingly restored by Timeless Travel Trailers of Denver, brings the bespoke Huntsman experience one receives at 11 Savile Row to cities across America. Upholstered in bespoke Huntsman tweeds with a bedroom that cleverly morphs into a full fledged fitting room, complete with the classic triptych mirror, the Airstream provides the full capabilities of the bespoke suit experience. Balancing the traditional with the modern, the Huntsman Airstream Mobile Tailoring Studio allows an entirely new audience to tap into the elegance and craftsmanship that defines why Huntsman is widely considered the best of the Savile Row tailors. Those fitted for fully bespoke suits will have their order within ten weeks, the time required for perfection.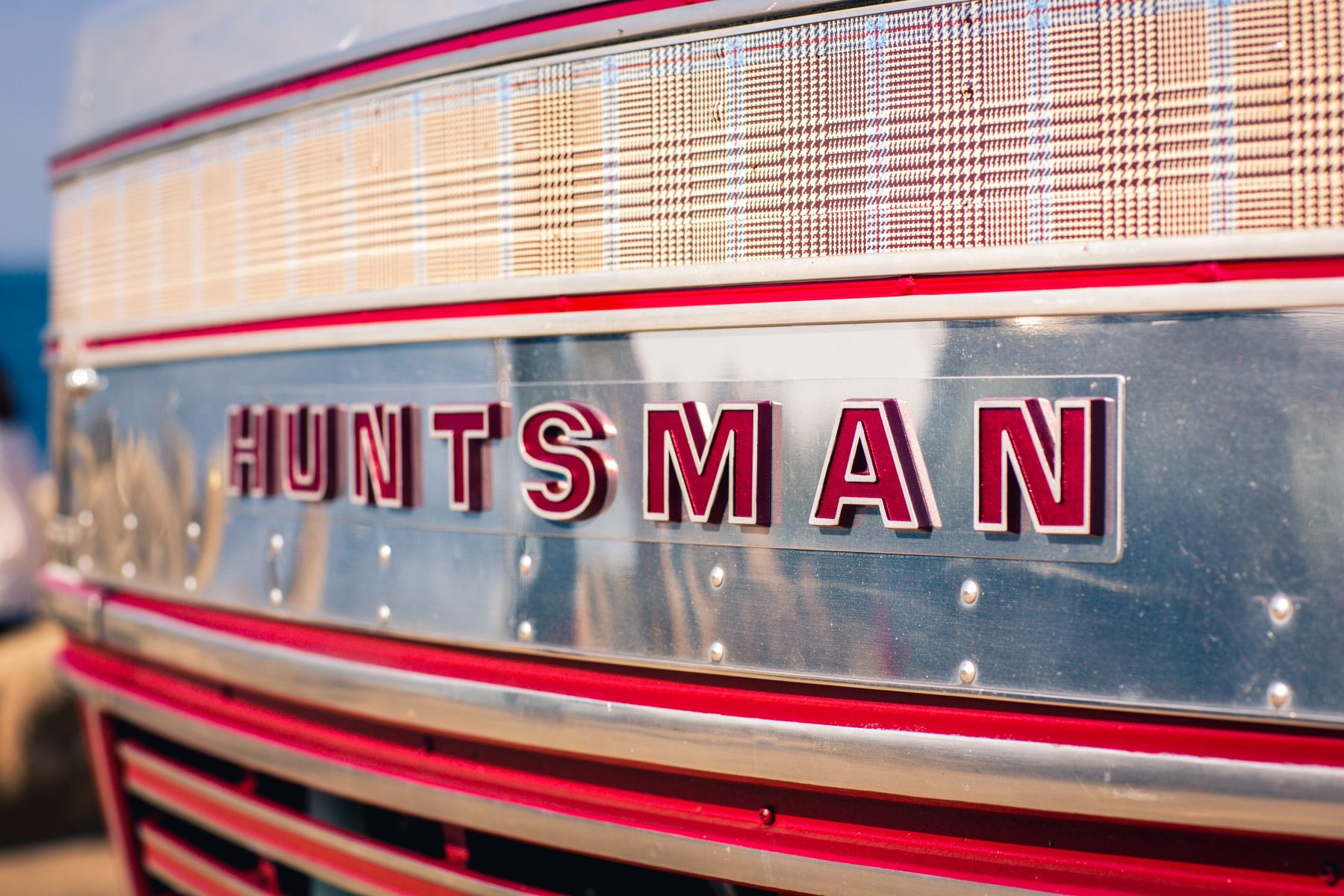 "Mixing the quintessentially British bespoke that is Huntsman with an American modern icon like the Airstream is exciting and indicative of the new ways Huntsman is bringing the classic brand into the modern world" - Pierre Lagrange
  In celebration of the Concours d'Elegance and demonstrating the versatility of their offerings, two bespoke Huntsman creations for gentleman drivers were displayed, including driving jackets for a convertible Bentley and Marc Newson's overalls for the Mille Miglia. The Huntsman Airstream Mobile Tailoring Studio demonstrates that Huntsman is more than just a Savile Row tailor, but a forward-thinking institution pushing boundaries. The Airstream will pop up throughout the United States over the next year, with planned destinations such as Burning Man, Denver, Augusta, Louisville, Houston, Dallas and Miami, amongst others, and is available upon request for those Huntsman clients wishing to participate in this unique, immersive bespoke travelling experience .