Huntsman Gazette - July 2021
Huntsman Gazette
The


Huntsman Gazette
Published: 03 July 2021 - 2nd Edition - Exclusive
Welcome to the second edition of the quarterly Huntsman Gazette.
In the last four months it's bought us much joy to welcome you safely back to Huntsman, at 11 Savile Row, 57th New York and on our quarterly trunk shows.

In our Cutting Theatres, Workshops and amongst our clients the mood has been one of optimism and cheerfulness as colleagues have been reunited and we are able to meet all of your sartorial requirements as we move out of lockdown.

Our appointment books are filling up fast, as we anticipate a highly sociable season, so once you've caught up with all the latest news, make sure to book an appointment and get ready for whatever this year has in store for you.
Huntsman Perrenials
Campbell Carey introduces a timeless collection for the contemporary Huntsman.
"This closely curated collection of staple pieces are styled to fit straight into any discerning gentleman's wardrobe. As always, it's our ethos to source cloth from the mills we use for our bespoke garments, assuring a bespoke quality and longevity for our Ready-To-Wear. Look after these garments and they will last a lifetime!"
-Campbell Carey, Creative Director
With easy-to-mix separates and versatile suiting, this collection includes lifetime garments that fit effortlessly into your wardrobe that you'll love to wear time and time again.
This collection shares ethos as our bespoke tailoring; beautifully crafted garments, designed to love, and to last. The Huntsman Perennials Collection is designed to work seamlessly with our Made To Order service, meaning there's no end to how this collection works for you.
Key pieces of the collection include a sumptuously soft and lightweight unstructured cashmere blazer, which can be dressed up with a shirt and tie, or looks equally as sophisticated with your favourite merino knitwear or polo shirt.
Shop the collection now
Inspired by 1919, a year of espionage, secret societies and sartorial excellence.
The forthcoming installment of Kingsman, The King's Man is an action-packed prequel to the first two Kingsman movies. For this movie Huntsman, the inspiration for the movies, was more involved than ever, creating the bespoke outfits for many of the stars of Matthew Vaughn's upcoming blockbuster.
Look Familiar? The Huntsman shop was transported back to 1919 for the upcoming movie. Set in 1919, which is the same year H. Huntsman & Sons established at 11 Savile Row, and since then, our august fitting rooms have been graced by numerous personalities of the British espionage world, as well as the stars of several other spy movies. To celebrate our secret service heritage, and our arrival on Savile Row, we launched an exclusive selection of luxury accessories and gifts inspired by Huntsman in 1919.
It is a collection designed to complement both our Ready To Wear and Bespoke accessories, making for great additions to your existing wardrobe, the collection of classic accessories features our 1919 logo, and morse code designs.

We sent cryptic communications across our social channels, those quick enough to crack it enjoyed exclusive access to the collection ahead of the launch.
A Visit to The Huntsman Archive
Inspired by the courageous and often outrageous exploits of the characters in The King's Man and our other espionage associates, we invited Fashion Curator and Garment Archivist Cyana Madsen to visit our archive and find out more about our own heroic Huntsman in the year 1919. Unearthing remarkable stories from our ledgers, Cyana discovered Huntsman customers whose stories could inspire action movies of their own!
A Grand Re-Opening!
On April 12th we warmly welcomed clients back to 11 Savile Row. To celebrate we installed a window display encouraging you to 'get back to life in style!' The installation includes 4 unique scenes, each depicting a Huntsman service; bespoke shirts, bespoke ladieswear, The Weekend Cut and our new Perennials collection
Bespoke Shirting at Huntsman
When we re-opened our doors on April 12th, it was with a reinvigorating bespoke shirting service. We're very pleased to welcome back to Huntsman renowned Shirt Maker Sean OFlynn, who injects a renewed enthusiasm and the very highest standards to our bespoke shirting.
Sean originally began his bespoke shirt making career in 1977 when he joined Huntsman as an apprentice, aged 16 years old. Now, he's returned home with the reputation of one of the finest Shirt Makers in London. It is with much excitement that we see Sean back at 11 Savile Row, meaning that Huntsman clients can now enjoy the finest quality bespoke shirting to compliment their Huntsman bespoke tailoring.
Bespoke Shirt Making is an important part of Huntsman's story. We have offered bespoke shirting for most of the twentieth century, Choosing a bespoke shirt guarantees a fit and feel that is as comfortable as a second skin, and will be a pleasure to live and work in.
Discover more about bespoke shirts at Huntsman
Huntsman Co-Head Cutter Dario Carnera sat down for a chat with Sean O'Flynn. Watch as they share some anecdotes from their shared bespoke experiences.
The Weekend Cut
Discover the new bespoke style that will unlock a whole new wardrobe! Designed as an alternative to our classic sport coats and blazers, this jacket makes a welcome addition to any off-duty or smart casual wardrobe.
"We're excited to introduce a new dimension to our bespoke client's wardrobe. As we come out of confinement and can start to enjoy more casual leisure activities, now is the perfect time to introduce The Weekend Cut. This isn't just a transitional garment, prepare for The Weekend Cut to become a firm favourite in your post-lockdown wardrobe!"
- Campbell Carey
The result is a garment that is unmistakably Huntsman, but in a cut that unlocks a whole new wardrobe! You'll love pairing this with your favourite trousers, or denim, mix it with knitwear and washed oxford shirting. Enjoy casual comfort without compromise on style or execution. Available in both bespoke and ready-to-wear styles, watch as Campbell Carey talks through the key features of this new style
Learn more about The Weekend Cut here.
---
Shooting & Sport
at Huntsman
For many of us, this year marks a long anticipated return to shooting and sport. After a year away from the fields, Huntsman is here to help you with all of your sartorial requirements for shooting and sport.
And because we're aware that many of our guns in America are unable to travel to Savile Row for your shooting requirements, make an appointment to visit us at our Pied A Terre in New York instead, or on one of our quarterly trunk shows for all of your shooting requirements.
Whether it's lightweight gabardine shooting suits for those balmy September days at Grouse, or quilted field coats or stalking jackets for more serious excursions, our team is well trained in creating shooting attire for every event.
The Huntsman Podcast
If you're looking for some inspiration, and for some easy and very enjoyable listening, check out the Huntsman Podcast, featuring Lord Julian Fellowes. We sat down to chat about his preference for corduroy plus fours, and all things shooting and stories from his illustrious career. In this informal and funny conversation, you'll enjoy a unique insight into bespoke tailoring, but also into the creative genius of the gentleman who bought us much loved features such as Downton Abbey and Gosford Park.
An Afternoon In The Huntsman Club
Watch as Pierre Lagrange and Nick Foulkes take a look through the Huntsman archive and explore some of our favourite and most unusual garments, from the Club Room at 11 Savile Row. Shooting enthusiast and Huntsman Owner Pierre quizzes author, journalist and sartorial expert Nick on what he thinks makes for a great shooting wardrobe.
Watch the full series here
Huntsman has partnered with Loro Piana to create an exclusive curation for Huntsman Clients.
Huntsman & Loro Piana
Co-Head Cutters Campbell Carey and Dario Carnera partnered with the team at Loro Piana to select some of their favourite cloths. Fabrics that cut, tailor and wear incredibly well, for an array of seasonal garments, to help you move elegantly from refinement back into the real world. From summer suiting to beautiful separate trousers and jackets, this comprehensive collection includes house favourites as well as some unlikely new options to update your bespoke wardrobe! Campbell and Dario sat down with Gian Matteo Mellerio to discuss the collaboration and share the cloth. You can watch the full interview here.
Watch as Mr. Hammick and the Huntsman team attend a party from around the world at the Teleporting Bespoke Services launch at Le Circle in Shanghai. Guests met with Campbell Carey, who was joined by Pierre Lagrange and the team from 11 Savile Row for an afternoon of cocktails.
Mr Hammick Makes Celebrity in Asia!
Following the launch of our Teleporting Bespoke Services earlier this year, the Trunk Show of the 22nd Century has gone from strength to strength, and across Asia, Mr. Hammick has become quite the celebrity! As well as attending launch parties, Mr. Hammick has been bringing our Cutters around the world to the convenience of clients' homes and offices.
If you haven't discovered Teleporting Bespoke Services for yourself yet check it out here.
Unlock Mayfair: Scan - Scratch - Win!
In the spirit of getting back to life and supporting local businesses, Huntsman has spearheaded a new initiative supporting business in Mayfair. Hosted by Isabel's and The Fitzdares Club, we have partnered with other Mayfair brands; George Cleverley, Connolly, Dr. Sturm and John Freida offer you the opportunity to win luxury gifts and experiences from your favourite brands and boutiques!
Next time you dine in at the distinguished venues; Isabel's and The Fitzdares Club, you will receive a digital Unlock Mayfair scratchcard with your bill- offering them the opportunity to win a selection of prizes drawn from the multitude of offerings. What's more, once you play, you'll instantly be entered into a Prize Draw. The ultimate prize will offer the lucky winner the Unlock Mayfair shopping experience.
It couldn't be easier to play. You simply scan the QR code, scratch the digital card and see what you've won! What's more, once you play, you'll instantly be entered into a Prize Draw. The ultimate prize will offer the lucky winner the Unlock Mayfair shopping experience.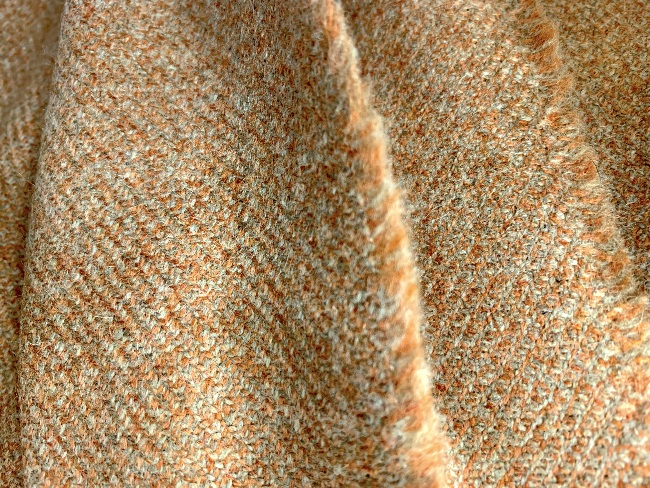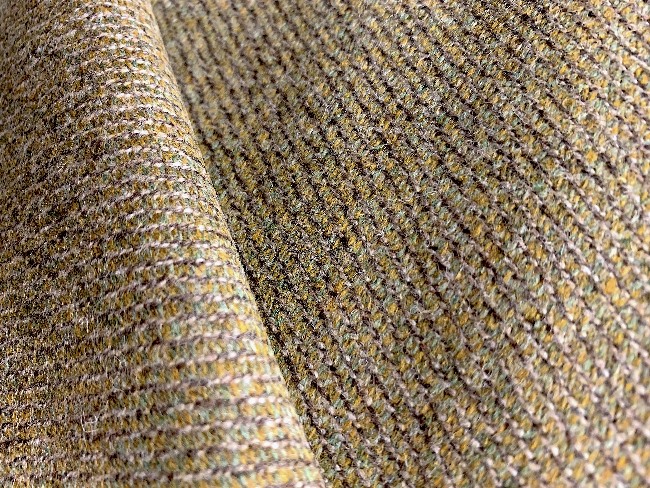 Get Inspired With Two New Colours of The Cawdor Tweed
Now available for bespoke commissions: A house favourite, the Cawdor tweed is now available in two new colours, exclusive to Huntsman clients. A rich and earthy green, and seasonal orange, perfect for your autumnal ensembles! For beautiful sports coats, vests and shooting attire, make sure to ask about this new cloth at your next bespoke appointment.
From W57th Street, New York.
Throughout the pandemic, Ed, Ralph and the team at W57th worked tirelessly to ensure our clients in America were cared for and now that travel restrictions have eased, there's no stopping them!
If you haven't already made your appointment, Ed and Ralph will be on the road again, visiting both East and West Coast locations.
Chicago

20th & 21st July 2021
The Peninsula 108 E
Superior St
Chicago, IL 60611
Pittsburgh

21st & 22nd July 2021
The Fairmont Hotel
510 Market Street
Dallas

30th & 31st July 2021
Crescent Court Hotel
400 Crescent Court
Austin

1st & 2nd August 2021
The Four Seasons Hotel
98 San Jacinto Boulevard
Houston

3rd & 4th August 2021
The Four Seasons Hotel
1300 Lamar Street
The
Safari
Suit
Huntsman's most notable Safari suit was made for Clark Gable in his starring role in Mogambo in 1953. As well as suits for Gable, Huntsman also made matching safari suits for his leading ladies, Grace Kelly and Ava Gardner, and most recently replicated the original design with long trousers for a charity auction. For all hot-weather excursions, whether you're on Safari or simply out on the deck, we think the Safari suit is an icon of menswear for cool summer dressing!
Raise A Toast With The Huntsman Negroni!
For our friends in London looking for a pick-me-up, how about a Huntsman Negroni? We have partnered with The Four Seasons Park Lane for a delicious new collaboration, to celebrate the summer season. From the legendary Negroni Trolley from the famed Park Lane Bar, for a limited time, visitors can now enjoy The Huntsman Negroni. The iconic gin-based cocktail features classic Negroni ingredients, reflecting the timeless style that Huntsman exudes, with a specially blended 'Huntsman house' vermouth created by Bar Manager Ivan Arena, and finished with notes of Amarena cherry and black pepper.
The Huntsman Negroni is the perfect cocktail for the Huntsman's bespoke lifestyle, enjoyed with the Four Seasons world-renowned service. Look out for the Park Lane bartenders who will be making drinks in style, wearing bespoke bow ties made from Huntsman house tweed.
If you're in town, make sure to stop by and try it for yourself!