Huntsman makes the world's Finest Handcrafted Clothes.
Our Process Has Been Perfected Over 174 Years.
Iconic Design. Impeccable Tailoring. A Sartorial Legacy For You To Share.
For those who appreciate the finest craftsmanship Huntsman stands as a pillar of bespoke excellence. Our tailoring has been cherished by sartorially discerning individuals for over a century. This Christmas, why not share the ultimate gift and surprise a loved one with the gift of a bespoke appointment.

It's a gift that can be cherished for a lifetime, a reminder of your thoughtfulness every time the wearer puts it on. From the initial consultation, through to finished garment, a bespoke commission with Huntsman is the beginning of a relationship that lasts a lifetime.
There is no more thoughtful, no more personal way to gift the ones you love. Bespoke appointments are available at either 11 Savile Row, London or W57th Street, New York. A two piece bespoke suit currently starts from £6,600.
The Experience
The Huntsman bespoke experience is one that has been perfected over 174 years. From your first consultation, to the delivery of your finished garment you can relax, safe in the knowledge that Huntsman employs the most skilled hands on Savile Row. Huntsman offers a variety of bespoke services to suit every sartorial requirement, from our signature tailoring, to tweed creation and personalisation services.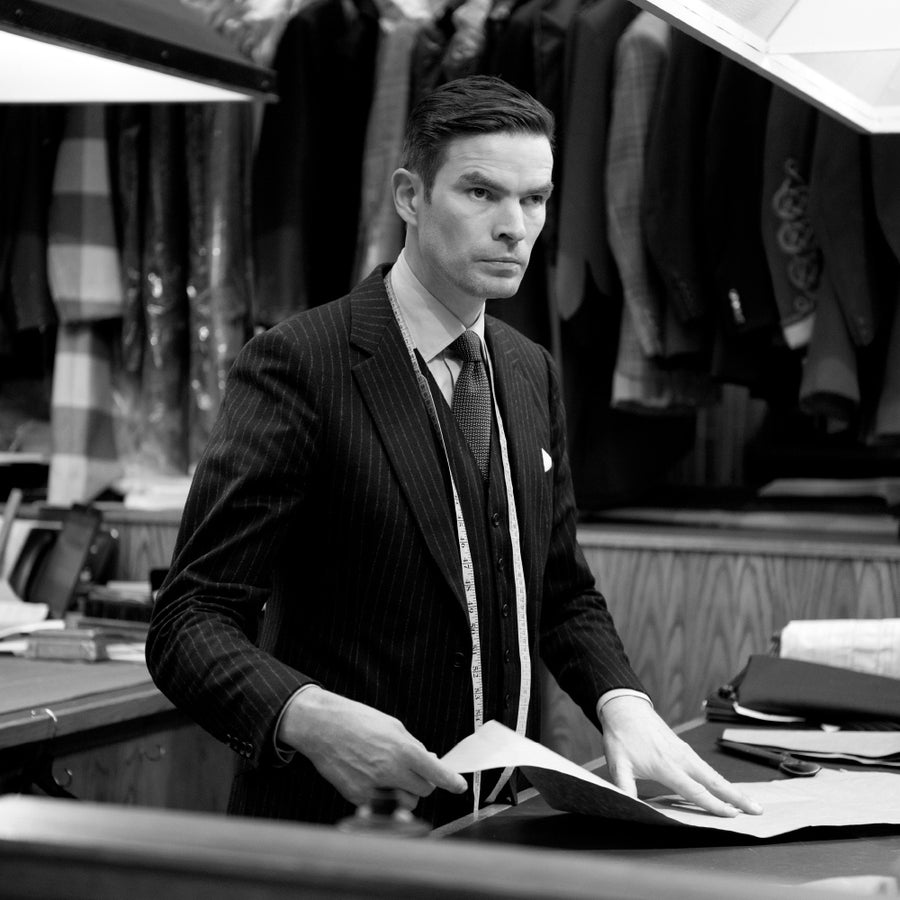 The Process
Time waits for truly great bespoke tailoring. Over 80 hours of handwork and a team of dedicated cutters, tailors, trimmers and finishers work on each and every commission. It's an art form that involves generations of knowledge and skill. From initial consultation through to finished garment, a bespoke suit requires up to three fittings, and takes 16 - 18 weeks to complete, subject to client availability.