Huntsman & Morehouse College
A new scholarship programme
Meet the Morehouse Scholars! These outstanding young gentlemen are the first recipients of the Huntsman Savile Row Honours Student Scholarship. This Scholarship, in collaboration with Morehouse College in Atlanta, awards each student with a bespoke Huntsman suit and a $10,000 bursary as they prepare for life after graduation. We wholeheartedly believe in the transformative power of the suit, and this new scholarship programme, awarded to the leading students of Morehouse College in Atlanta, Georgia is designed to This Scholarship awards each student with a bespoke Huntsman suit and a $10,000 bursary as they prepare for life after graduation. We documented the students as they began their bespoke journey and prepared for life after Morehouse.
Krishan Joins The Huntsman Team
For all your sartorial requirements
We'd like to welcome Krishan to the team at 11 Savile Row. Krishan joins Huntsman as a Senior Client Manager with almost a decade of experience within bespoke tailoring. A keen sportsman, Krish is a masterful shot with both rifle and shotgun as well as an enthusiastic polo player. When it comes to the sartorial intricacies of etiquette dressing, he is our resident expert, so if you're looking for tasteful tweeds to spend a long weekend at the peg, or hope to cut a dash in the Royal Enclosure, he's here to help! Meet Krishan here
Krishan is also our new Head Of The Middle East, with a return of Trunk Show visits. Krishan will travel regularly, and by request, alongside Huntsman Cutter Max Whittaker.
Celebrating A Vintage Revival!
Rejuvenating retro riding wear with Magdelena
Few hunt coats would make it to 61 seasons, and very few would withstand the notorious clay that sits beneath Warwickshire hunting country for that number of years. But this one, a Huntsman piece from 1961, tells a different story; a story of meticulous craftsmanship and inherent sustainability.
Learn more about this story in the journal.
Do you have a vintage Huntsman garment in need of some care? Perhaps you'd like to refresh some beloved tailoring that has seen better days? Speak to our team to make an appointment to discover what we can do for you!
Meet The Client
A new feature letting you get to know your fellow Huntsmen and Huntswomen a little better
For 2022 Huntsman will be profiling clients from around the world. Sharing the stories of individuals, who are as unique as our bespoke tailoring, these style profiles will allow you to get to know your fellow Huntsmen and Huntswoman. This month we debut the feature with Renee Cafaro, U.S. Editor of SLiNK Magazine and CEO of RCA Public Label. Renee loves playing with colour and composition in her bespoke wardrobe, bringing her own signature style to classic Huntsman tweeds as well as designing her own family tweed with the Huntsman Tweed Experience.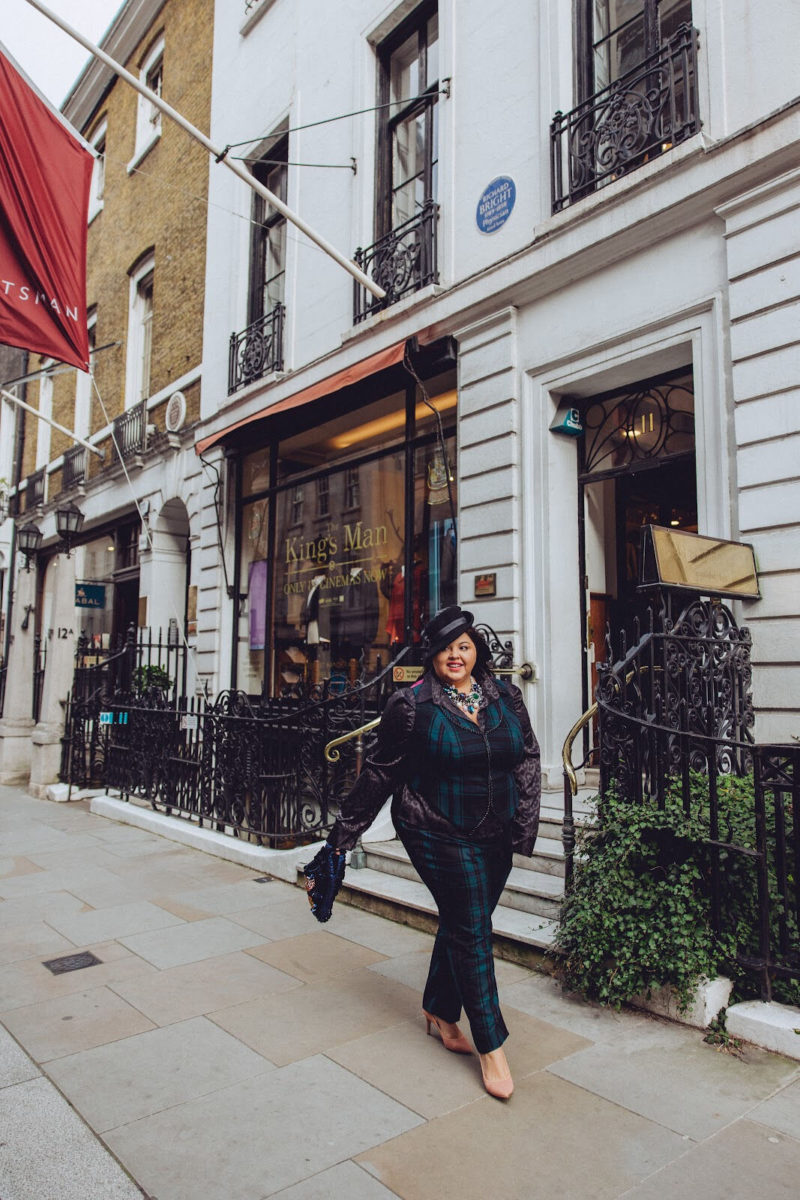 Read more about Renee in the Huntsman Journal now…