Huntsman x Country Life Style Diaries: Morning Wear
Over the course of 2018, Country Life is releasing a series of style guides, in conjunction with Huntsman, detailing the proper way to dress for a modern gentleman. This is the fifth part: Morning Wear. To watch the full episode, click
here.
Morning dress is essentially formal day wear; generally a black feather weave morning coat with a contrast colour vest, usually in a pastel shade or a buff or dove grey, paired with a formal trouser, which is known as a cashmere stripe. Cashmere stripe trousers aren't actually made from cashmere; this is the name of the stripe pattern. There are no set rules when buying a cashmere stripe trouser, and there are many different designs. Dario's personal preference is for a strong contrast between black and grey, and without too wide a stripe.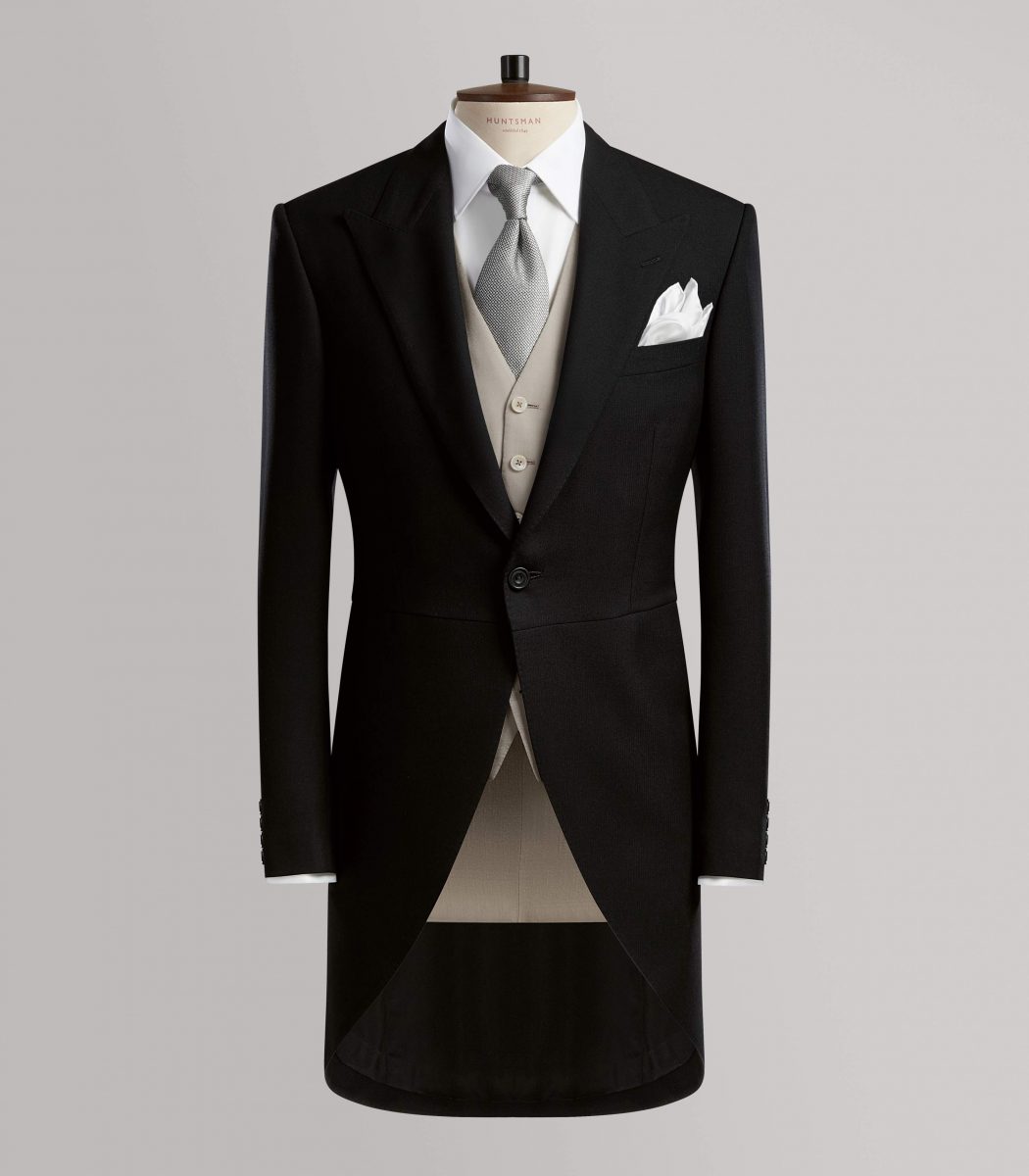 To view Huntsman's range of Ready-to-wear morning wear, click here.
    There are two main morning suit designs to choose from; the traditional black, with a cashmere stripe trouser, or for summer, you could also wear an all grey morning suit. If grey, all three pieces need to be the same colour, usually in a shark's tooth fabric.
Outdoors, a morning suit needs to be paired with a top hat. This is fitted properly at a hatter, who would steam and shape the hat to the head. For an added style feature on your morning vest, add slips. These lie just inside the edge of the vest, and it's a nice way of framing the shirt and tie. A morning coat is generally made from a black feather weave fabric. Feather weave is a very small herringbone; the reason for this is that it has light reflective qualities, and will keep you cool to a certain degree. A linen vest underneath helps, but you're not going to be too cool in a morning suit!
Daisy Knatchbull, first lady to wear morning suit in the Royal Enclosure A favourite Huntsman morning suit of Dario's is one created last year- the first bespoke morning suit created for a woman, and the first time a woman has worn morning dress to Ascot, which was very well received. It was important for Huntsman to showcase this innovation, and they are very proud of their involvement.