Huntsman & Kingsman The spy HQ returns to the silver screen
Huntsman has served as the inspiration for Matthew Vaughn's blockbuster spy movies Kingsman: The Secret Service and the impending sequel, Kingsman: The Golden Circle. The impending sequel sees the 11 Savile Row headquarters destroyed and the world held hostage, while members of Kingsman find new allies when they discover a spy organization in the United States known as Statesman. In an adventure that tests their strength and wits, the elite secret agents from both sides of the pond band together to battle a ruthless enemy and save the day, something that's becoming a bit of a habit for Eggsy.
During an appointment with his cutter, Vaughn, taken by the history on display at 11 Savile Row, imagined moving beyond the walls of the fitting room, with the legendary premises acting as a smokescreen for his team of spies, the Kingsmen. Vaughn, who first visited our fitting rooms at 18 years of age, has a long relationship with Huntsman. Upon reaching that milestone age, his mother brought him in for his first bespoke outfit, urging her son to consider only Huntsman for proper suits! The experience made a lasting impression on Vaughn, and he has built an enduring sartorial rapport with the Huntsman team over the years.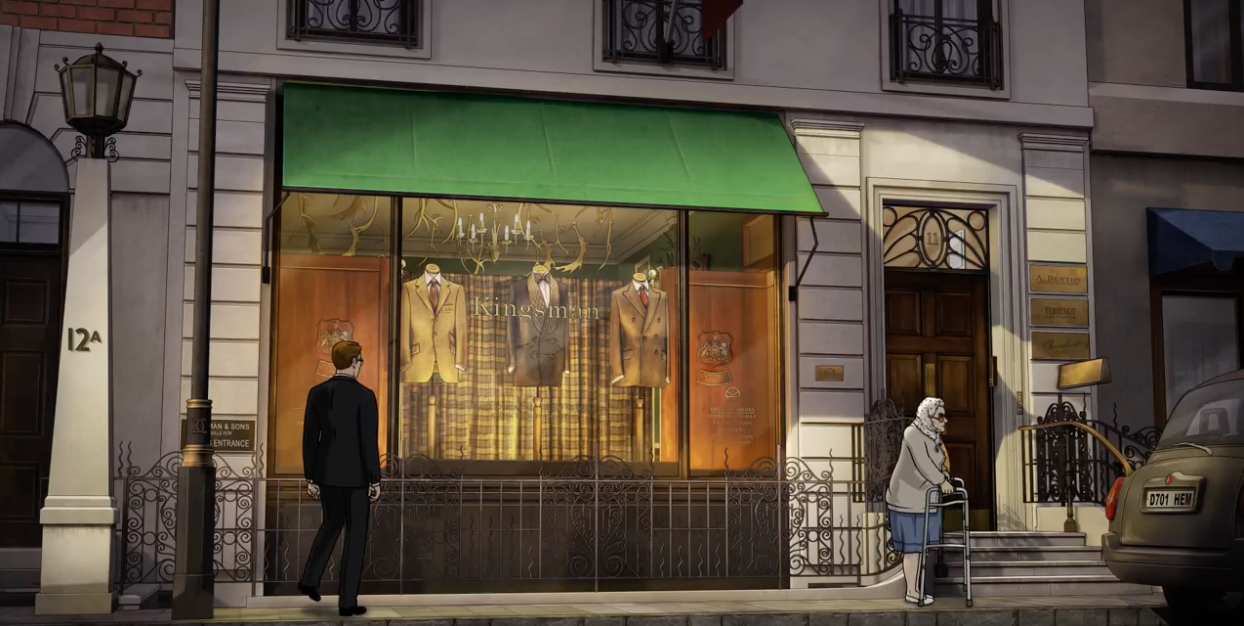 Viewers will recognise our shop front, iconic stags' heads and fitting room, with its familiar wood panelling, coat hooks and three-ways mirror — now called the Kingsman fitting room. Become a Kingsman yourself and be transported by this iconic fitting room.
In celebration of the films release, head down to the Kingsman HQ at 11 Savile Row to visit our decimated remains. Be sure to post a picture of yourself outside Huntsman with a chance to win a dinner for 6 in the Kingsman Room. The ultimate #kingsmanathuntsman experience.
Discover the Kingsman at Huntsman Video