In looking forward to Savile Row Concours we revisit one of our favourite bespoke collaborations with Bentley Mulliner division and Jack Barclay…
In 2019 Huntsman partnered with the flagship Jack Barclay showroom, Bentley's oldest retailer, to announce a special edition Huntsman Bentayga, in a creative partnership between two brands both celebrating a Centenary – Bentley Motors was founded in 1919, the very same year Huntsman established its Savile Row premises.
The synergies between Huntsman and Jack Barclay run deeper still, with both Huntsman and the Jack Barclay Bentley showroom icons of London's stylish Mayfair district, an epicentre of luxury and craftsmanship. Jack Barclay Bentley was established in Mayfair in 1927 by the famous 'Bentley Boy', Jack Barclay, just eight years after Huntsman arrived on Savile Row. The shared heritage complemented the mutual values of bespoke creation, exemplary customer service, and a quest for perfection.
Each of the Huntsman Bentley Bentaygas was commissioned with Bentley's bespoke Mulliner division and featured an iconic Huntsman tweed inspired by an original Gregory Peck coat from the Huntsman archives on the inner door panel and each front seat map pocket, overlaid with a carbon fibre veneer.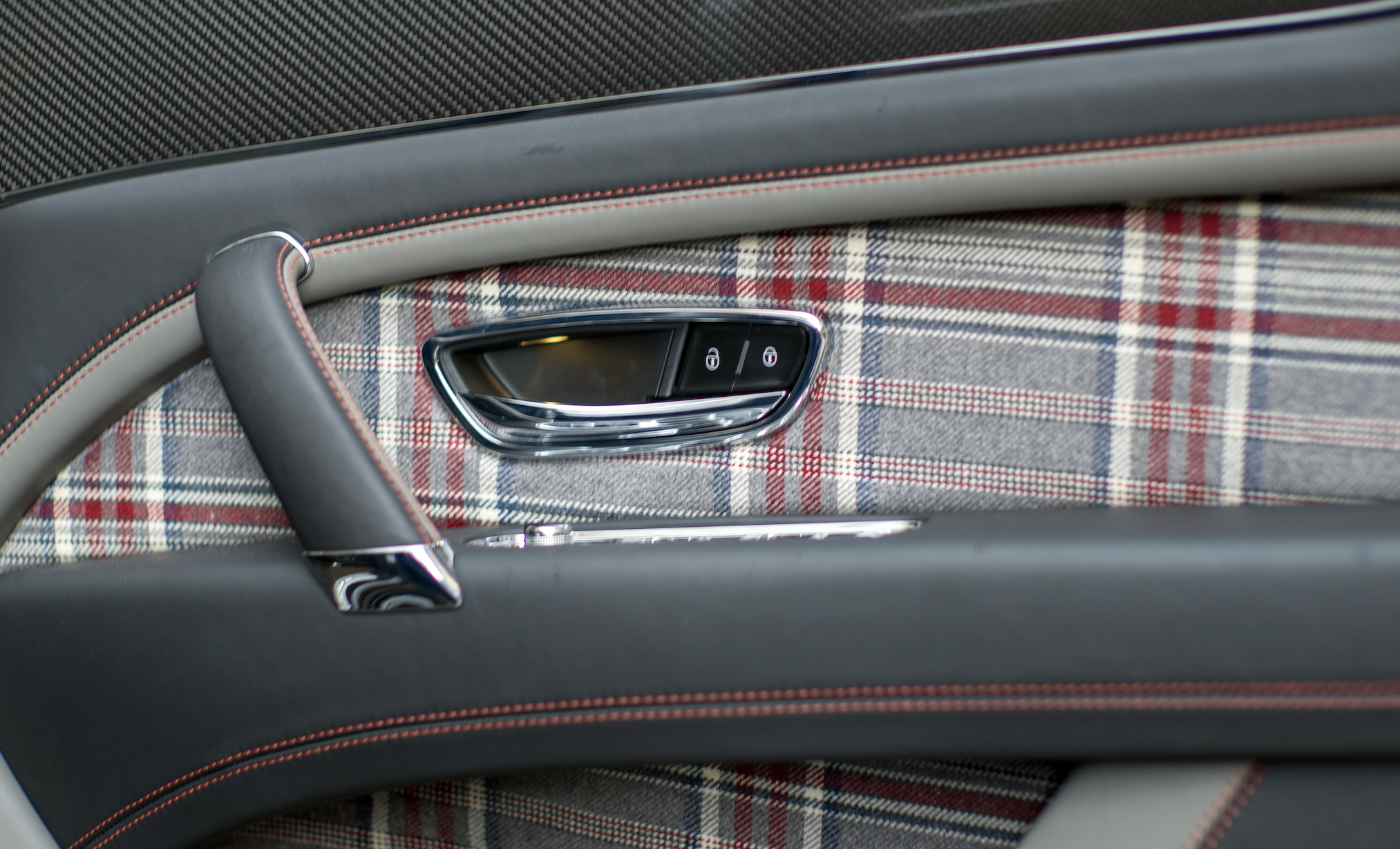 Anyone who purchased an original Huntsman edition Bentayga also received a Huntsman bespoke jacket, delivered with the car, and featured a lining made exclusively for Bentley Motors. Available in both sport and city versions, clients could choose from a classic Huntsman claret red, or sophisticated cobalt grey, respectively. 
For ladies and gentlemen looking to elevate the doldrums of a long car journey, the Huntsman Bentyaga features a magnetic chessboard that can be accessed by the armrest in the back of the car.  
The Huntsman Bentyga will be one of over 40 of the world's rarest and most luxurious cars on display at the Savile Row Concours on the 15th and 16th of June, 2022.