Huntsman at the Races
Huntsman once again took to Royal Ascot on a sunny June weekend, to host a party with Albert's, the South Kensington members' club, and Sam Sangster Bloodstock, the horse racing and syndicate company. As in past years, the event to celebrate the famous horse racing meeting took place on The Rosebery, a vintage 1966 double decker bus.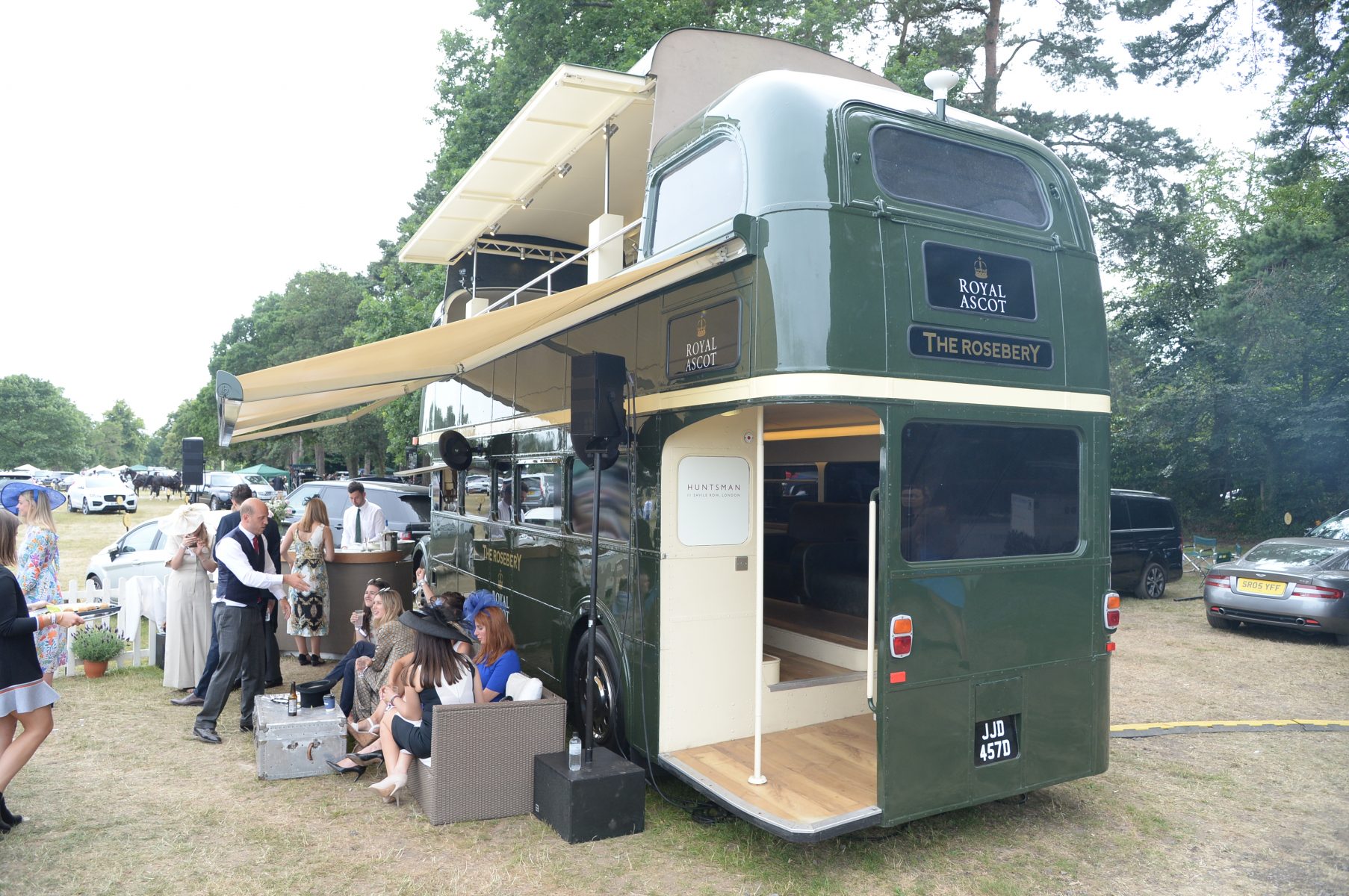 Marking the third year that Huntsman has thrown the event, the house invited its friends and clients to gather on the bus, which is stationed in Ascot's Car Park No. 1, offering a prized view of the race track. Indeed, The Telegraph notes that spaces in the car park are so coveted that they're "handed down through the generations as important family heirlooms."
During the day, guests wandered between the vintage bus and the Royal Enclosure, as they sipped Bombay Sapphire gin & tonics, Grey Goose cocktails, and rosé wine. Waiters passed around plates of Exmoor Caviar - which holds the honour of being the only caviar farm in the UK - along with summer picnic fare such a scotch eggs and cucumber sandwiches.
Naturally, Huntsman dressed a clutch of guests at the party. Zackary Peck, the grandson of actor and Huntsman client Gregory Peck, looked particularly debonair in one of Huntsman's ready-to-wear morning suits. And Lord March, the heir to the Goodwood estate in West Sussex, wore a bespoke Huntsman morning suit. Meanwhile, another guest had sourced a vintage Huntsman morning suit, which he found out had been worn to Ascot 80 years ago, illustrating that impeccable tailoring never goes out of style.
Also among the elegant crowd were Lord Porchester, Georgia Toffolo, Guy and Fiona Sangster, Alice Manners, Vere Harmsworth, Sophie Coleridge, Tatiana Mountbatten, Carlo Carello, Sam Sangster, Issy Weatherby, Alexander Warren, and Jack Scott.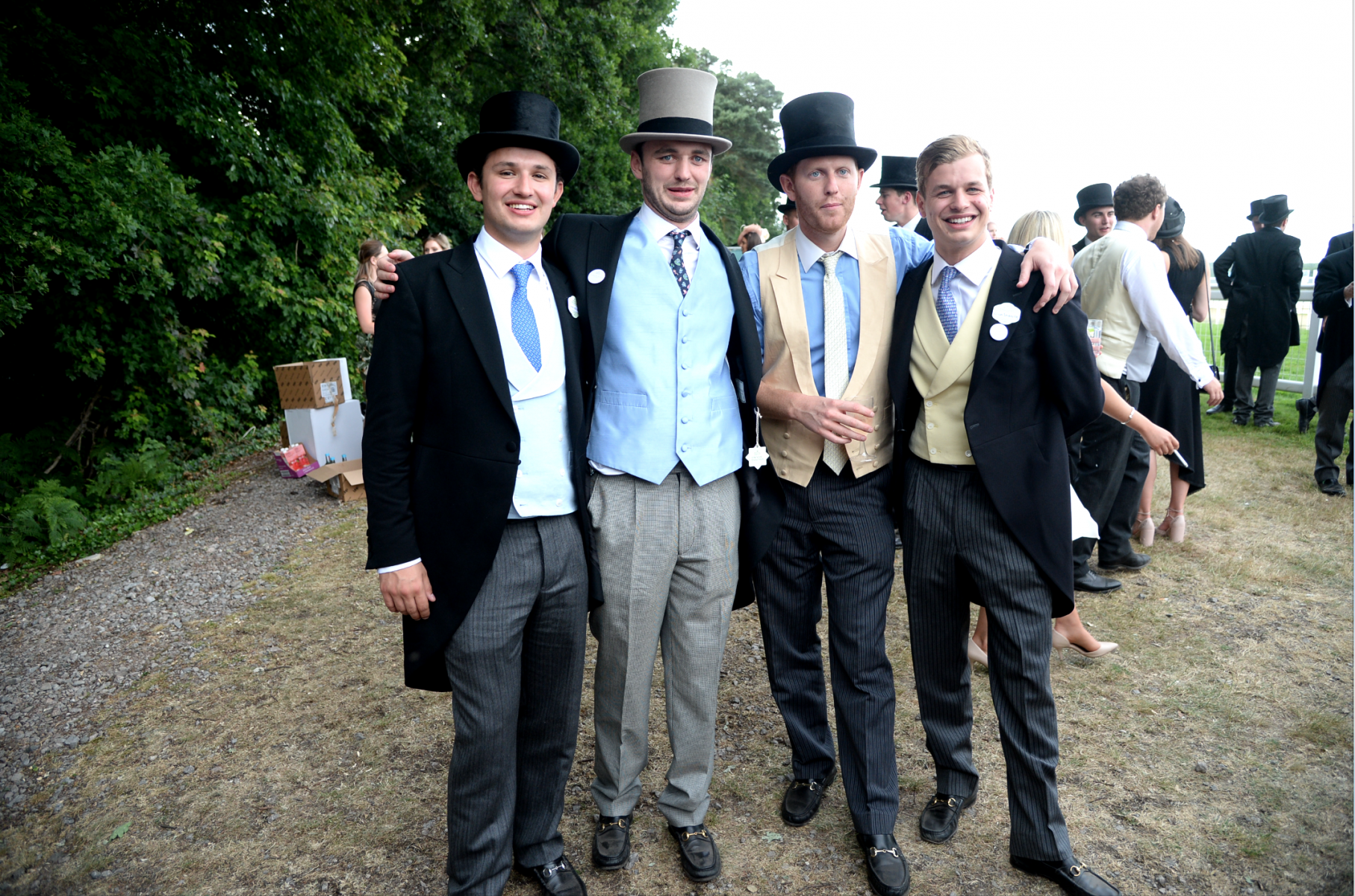 After the races wrapped up in the evening, the revelry turned up a notch, as a DJ from Albert's played tracks from the top deck of the bus, that boomed out across the race course. And the partying didn't stop there - taxis were on hand to ferry guests to Albert's back in London, where the festivities continued into the night.