I loved You From The Start
Both as Creative Director, but also as Head Cutter, it is my duty to ensure every collaborative endeavour exists with pertinence towards the vision for the future of Huntsman. This partnership is an example of how heritage and modernity can work together to create something truly unique and special. In this project I looked to pay homage to our forebears, but also create something which is firmly cemented in the here and now, and will become part of our rich sartorial legacy in years to come."
Campbell Carey, Head Cutter & Creative Director
Huntsman x Daniel W. Fletcher Autumn-Winter 2023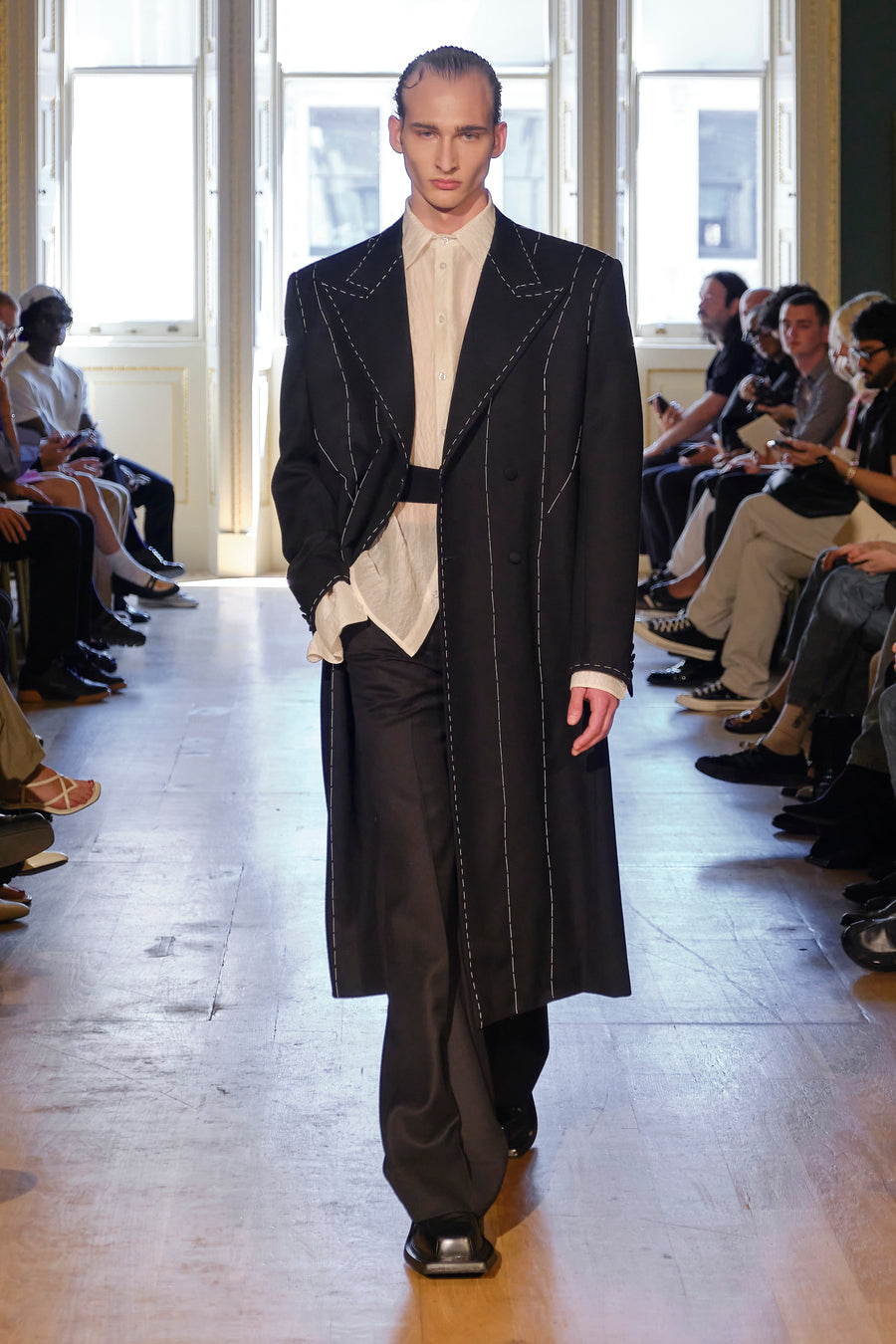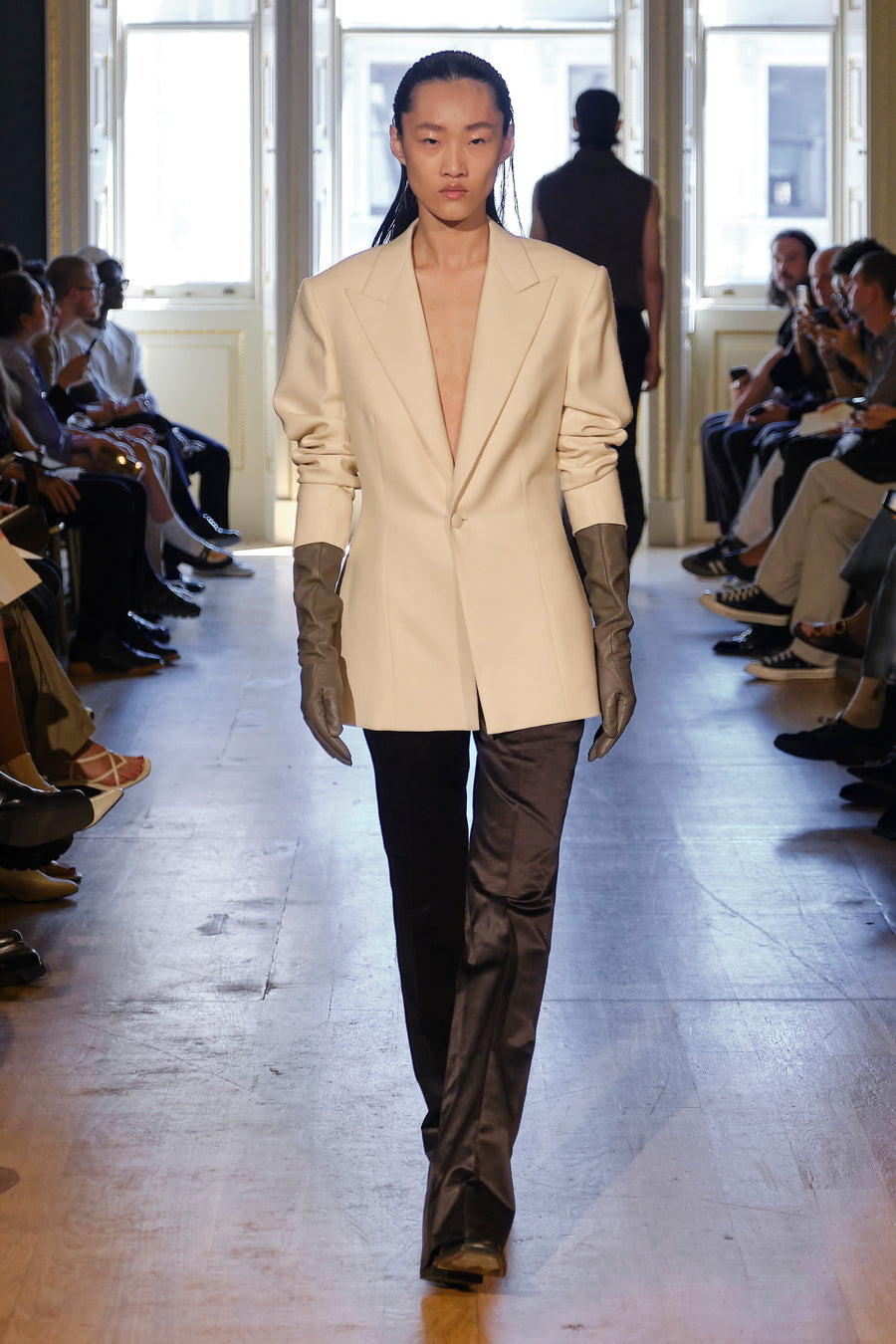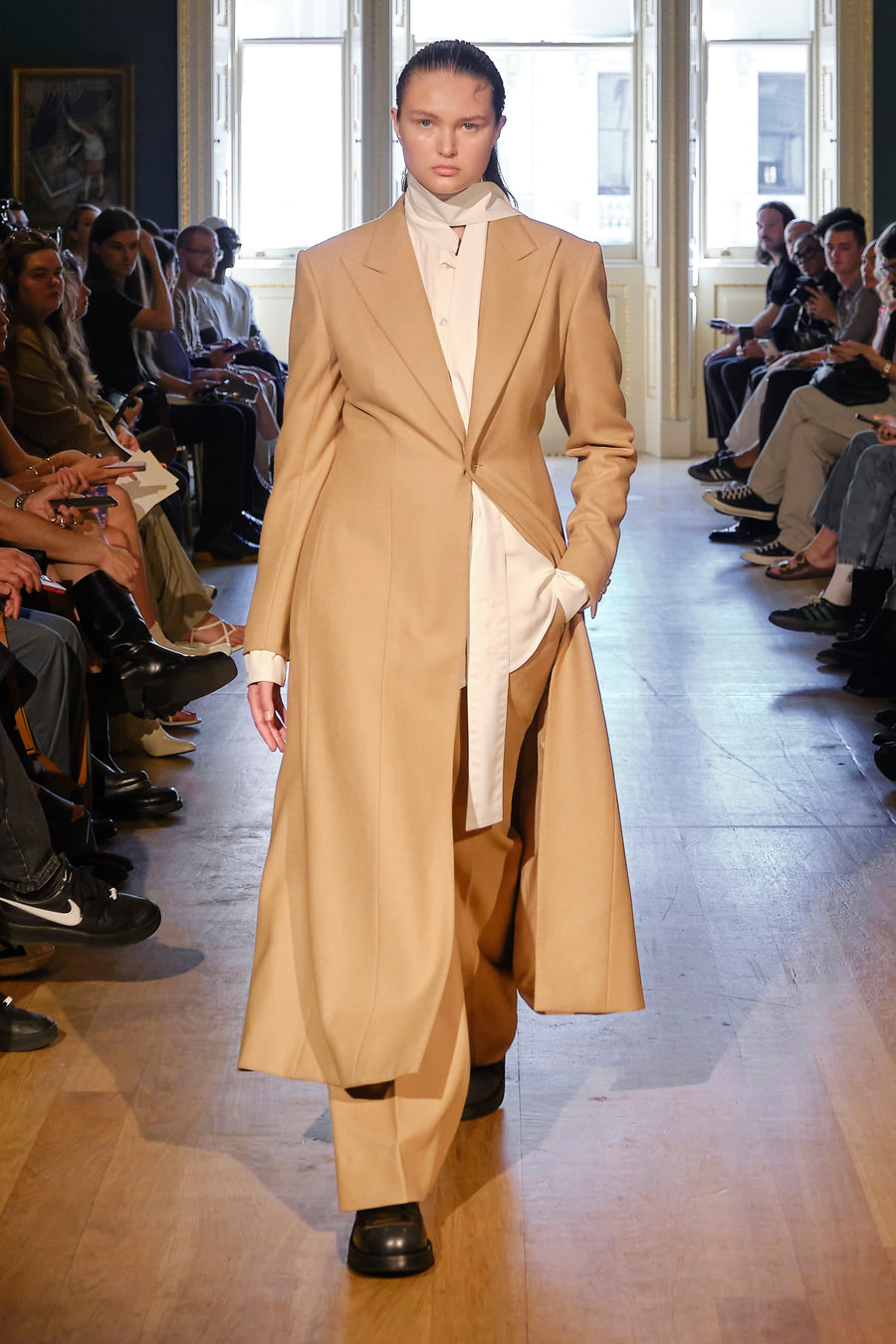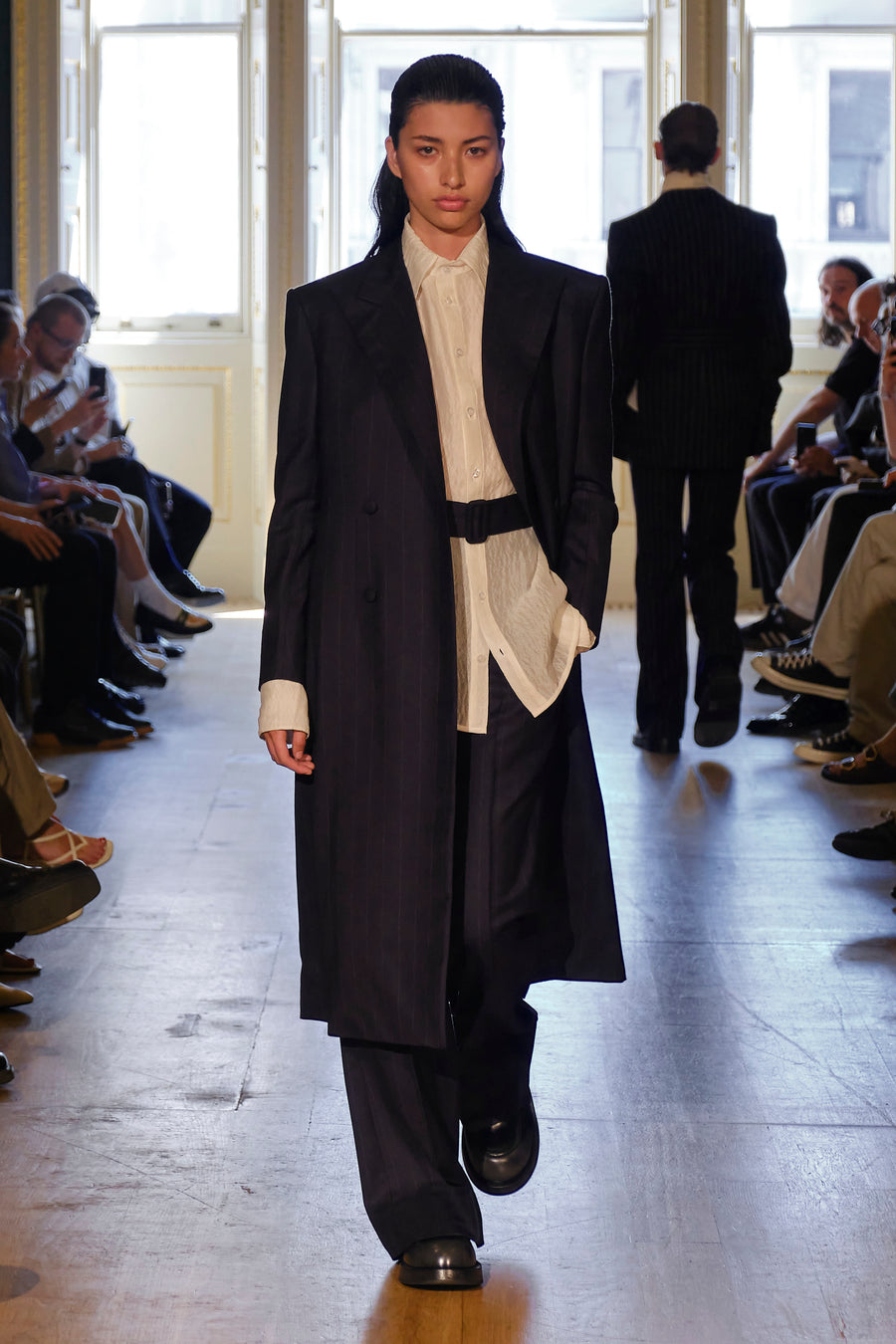 Huntsman is excited to share a new bespoke collaboration between Huntsman and British designer Daniel W. Fletcher. Premiering at London Fashion Week 2023, the collection features nine bespoke looks, co-created by Daniel W. Fletcher and Huntsman in a partnership that brings together two creative powerhouses in a celebration of fashion and bespoke craftsmanship. 
In concept and design, Carey and Fletcher embarked on an extensive journey which took them back to our founding year, and through over 170 years of our comprehensive garment archive. Bespoke enthusiasts and those well acquainted with Huntsman history will find familiar nuances in the proportions, silhouettes, and style details of the garments; drawing from our equestrian heritage, as well as from our military, ceremonial and civilian tailoring. 
You'll recognise a tasteful, unmistakable nod to the defining style of legendary Huntsman Head Cutter Colin Hammick that runs throughout the collection.
This collaboration is a dynamic and tasteful blend of distinct aesthetics, the result of which is a capsule collection which speaks of timeless elegance and contemporary flair with an utterly unique design DNA. From immaculately tailored suits to statement outerwear and evening wear for men and women, each piece embodies the harmonious union of Huntsman's celebrated heritage and Fletcher's cutting-edge vision, executed with faultless bespoke precision. 
The collaboration, and the resulting show 'I Loved You From The Start' represents the intricate intersectionality between bespoke tailoring and fashion; a space in which design, style and craftsmanship can flourish.
The Huntsman x Daniel W. Fletcher collection is available now, by bespoke commission, exclusively through Huntsman.
Enquire